EXCLUSIVE: All The 15 Finals Alex Ferguson Lost as Manchester United Manager

He is, without doubt, the most successful manager in premier league history. Only Arsene Wenger of Arsenal and Jose Mourinho can dream of competing with the ex-Man United boss. 26 years at Manchester United, one dominated by victory, success, passion and of course, losses.
After the 2012/2013 season, Alex Ferguson stepped down as the manager of Manchester United after 26 years. Within those 26 years, he won 13 Premier league. 5 FA cups and 2 UEFA champions league. He holds the record of the highest number of years spent at a club by any manager.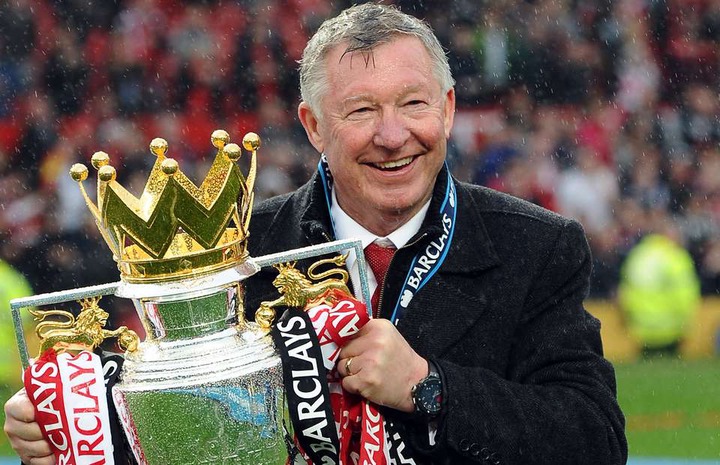 As impressive as those numbers were, Alex Ferguson also lost a total of 15 finals in his 26 years at Old Trafford. Finals that could have increased the tally of the number of trophies he won at Manchester.
So in this article, we would take a look at all the finals Alex Ferguson Lost during his time at Manchester United, the competition, the teams he lost and we would look at if any controversies were surrounding the finals he lost
DID YOU KNOW?
-Alex Ferguson lost 4 consecutive Community shield matches in his time at Manchester United.
-Ferguson also lost a total of 6 community shield finals.
-Alex Ferguson is the manager with the most premier league titles, 13.
- During his stay at Manchester United, Alex Ferguson lost ALL the UEFA Super Cup he played.
-Ferguson has been to the Champions League Finals 4 times and he lost just two.
COMMUNITY SHIELD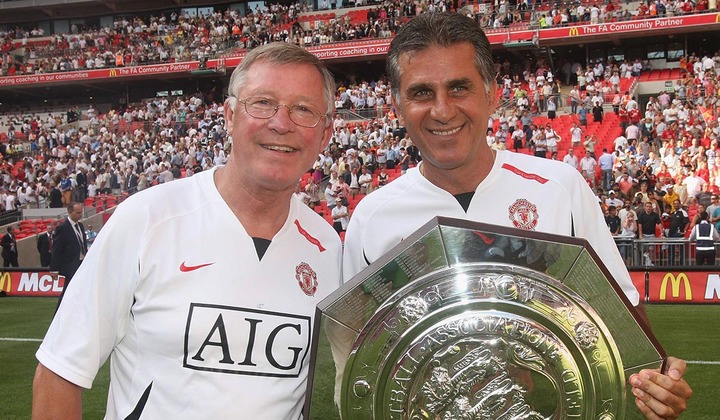 Ferguson was privileged to manage 16 community shield games during his spell at the old Trafford. He was victorious in 10 of those loosing 6 on the way, including 4 at a stretch.
It's the community shield, a game which is played between the teams that won the Premier League and the FA Cup. A lot of football lovers don't take the competition seriously. After all, it's just like an opening ceremony for a new premier league season.
Here is the list of the 6 community shield matches Alex Ferguson Lost
1998 Arsenal 3–0 Manchester United
1999 Arsenal 2–1 Manchester United
2000 Chelsea 2–0 Manchester United
2001 Liverpool 2–1 Manchester United
2004 Arsenal 3–1 Manchester United
2009 Chelsea 2–2 Manchester United
UEFA CHAMPIONS LEAGUE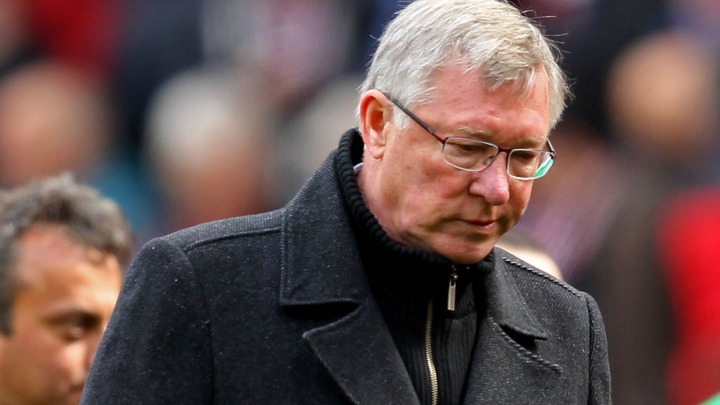 In the 26 years Alex Ferguson stayed at United, he was opportune to reach the finals of the champions league 4 times. Out of the four, Ferguson won the trophy twice losing the other two Barcelona.
In 1998, his Manchester United tea won the Premier League, FA Cup and The Champions League. Treble as it is called; they remain the only English team to win the 3 competition in a season.
In 2009, He faced Pep Guardiola's Barcelona in the champions league finals. He was hoping to join the clique of managers that has won the competition twice in a row but hopes were dashed as Barcelona won the game 3 goals to 1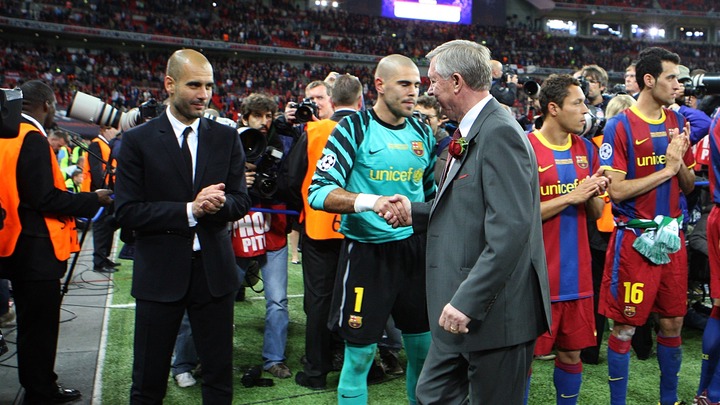 Two years later, both teams faced off in the finals, but the result still didn't go in Ferguson's favour. He lost the game 2 goals to nill.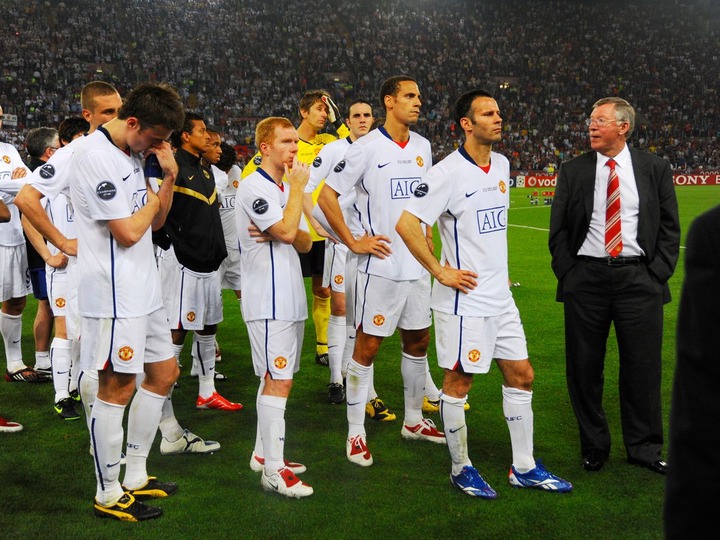 The Champions League Finals Ferguson Lost
2008-09 Barcelona 2-0 Manchester United
2010-11 Barcelona 3-1 Manchester United
FA CUP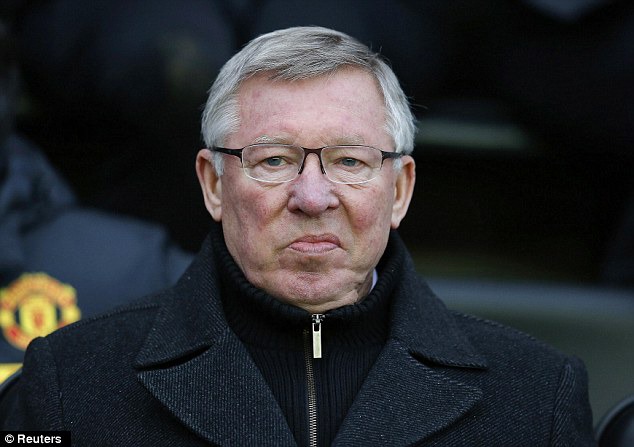 Alex Ferguson has been to 7 FA Cup finals, a record in English football. Only Arsene Wenger has been to more finals (8).
Alex Ferguson won the competition just 5 times throughout his stay in Manchester; he lost just two finals, one against Everton in 1994/1995 season and the other against Chelsea in the 2006/2007 season.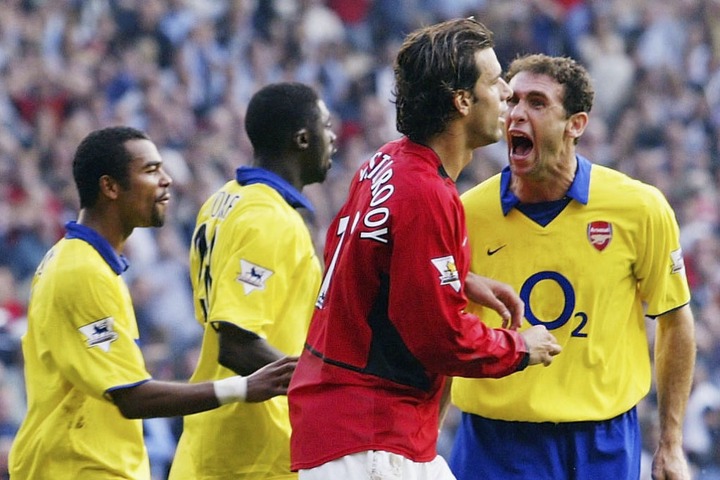 The Two FA Cup Finals Defeat
1994–95 Everton 1–0 Manchester United
2006–07 Chelsea 1–0 * Manchester United
UEFA SUPER CUP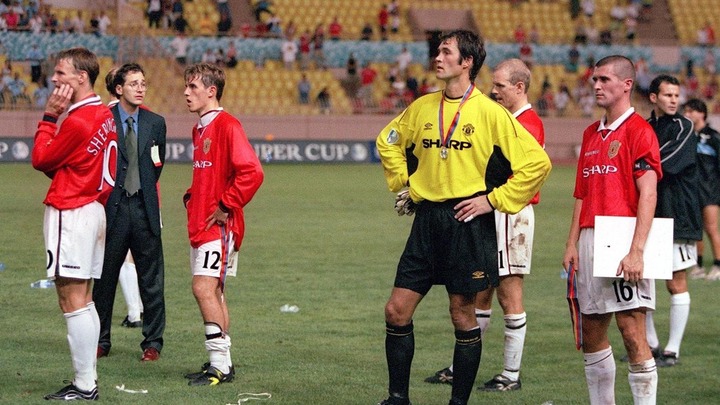 Two Champions League Wins for one of the greatest Manger in football meant that he played in 2 UEFA super cup matches. Sadly he lost both of them and the UEFA Super Cup remains empty in the Scottish's trophy cabinet.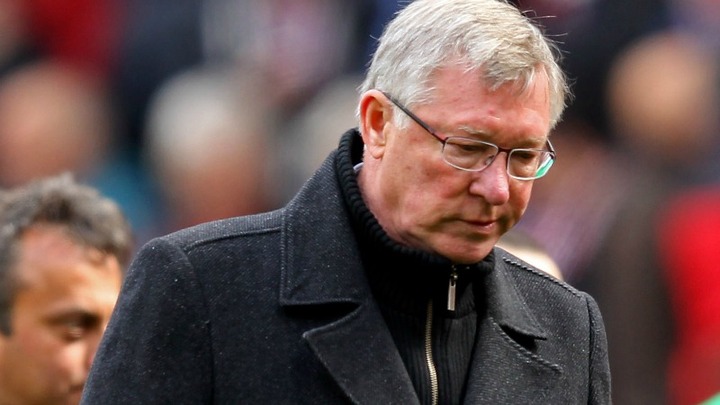 His first ever UEFA Super Cup game was against Lazio who won the UEFA Cup the previous season and finished second in the Seria A( they lost the title to AC Milan on the final day of the season).
He lost the game by a lone goal in a very tight game played at the Stade Louis in Monaco.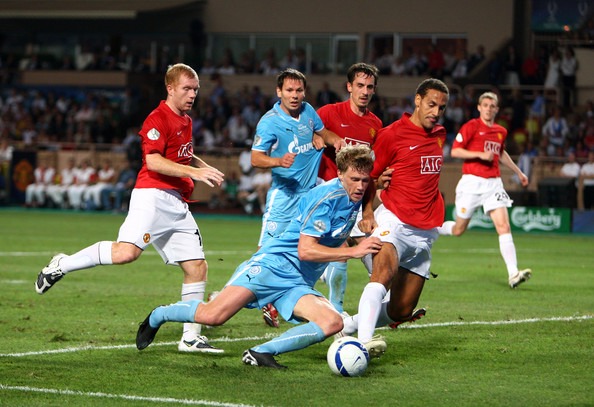 In 2008 however, he got another chance to lay hold on the trophy. After defeating Chelsea in the Champions League Finals the previous season, they were up against Zenith Saint Petersburg who not only won the UEFA Cup but were the Russian Champions.
Manchester United lost the game by 2 goals to one. It was a game filled with a little controversy.
Zenith started the game well and took the lead in the first half. They looked better and more prepared than Manchester United. They extended their lead to 2 in the second half.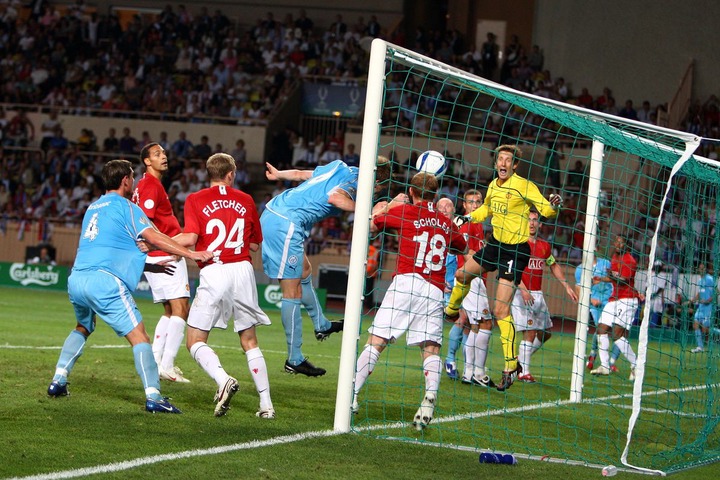 Vidic gave man united a lifeline as he pulled one goal back. They went in search of the equalizer, in the process schools was shown a red card for guiding the ball into the net with his hand.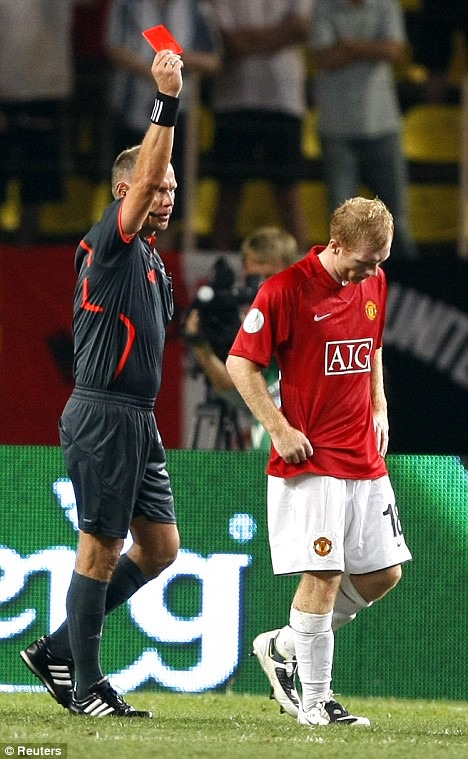 United finished the game with 10 men as Zenith took control of the game from then on.
The defeat later turned out to be Alex Ferguson's last chance to grab a UEFA Super Cup trophy in his 26 years as United's Manager.
1999 Lazio 1–0 Manchester United
2008 Zenit Saint Petersburg 2–1 Manchester United
EFL CUP
Alex Ferguson won a total of 4 EFL cups in 22 years. Not a bad number for someone who reached the finals 7 times. The EFL Cup isn't a very prestigious competition.
In the past, there have been a lot of arguments for the competition to be scrapped as it takes both time and energy clubs would have invested in other things.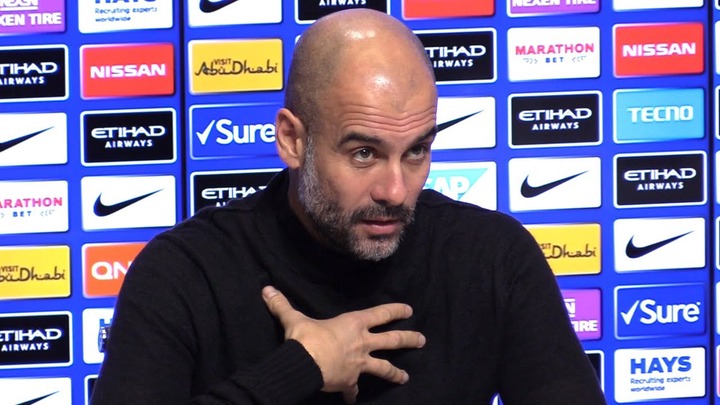 Pep Guardiola in a post-game interview this season, said
"Eliminate competitions, take out this competition.
"So less games, less competitions, less teams, more quality, less quantity. People can live without football for a while. It's too much (now).
"Start later the season after the summer time. We have one game a week for a long time and then after we start with two or three in one week.
"In February it is one (game one) week, one (game one) week, two weeks off. We have two games in two weeks then after we have 72 games in one week. It's a little bit strange."
Most team's line up their second eleven for the competition but that has changed in recent times.
With teams like Manchester City and Liverpool having their second team as strong as their first, it is difficult to face them and get a victory without lining up your first 11.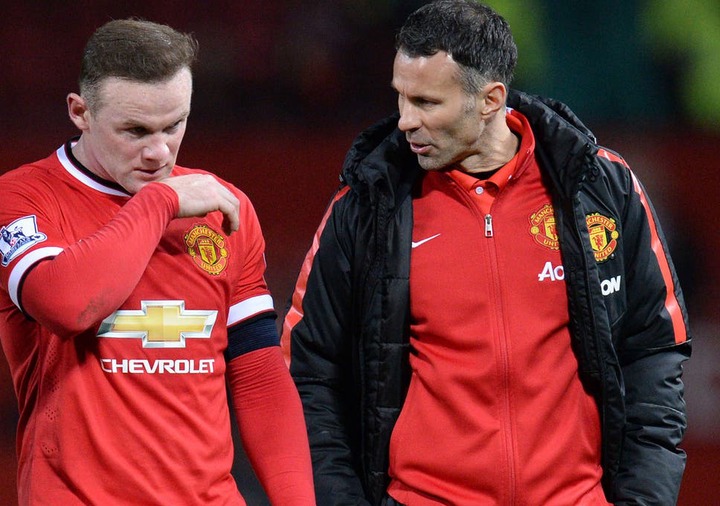 Here are the 3 EFL Cup finals Alex Ferguson Lost
1991 Sheffield Wednesday 1–0 Manchester United
1994 Aston Villa 3–1 Manchester United
2003 Liverpool 2–0 Manchester United