Manchester united 2 vs 0 Manchester City- United Breaks 10 yYears Spell
Manchester united today defeated Manchester city 2-0 at the old Trafford. This would be the first time united would be beating city both at home and away since 2009.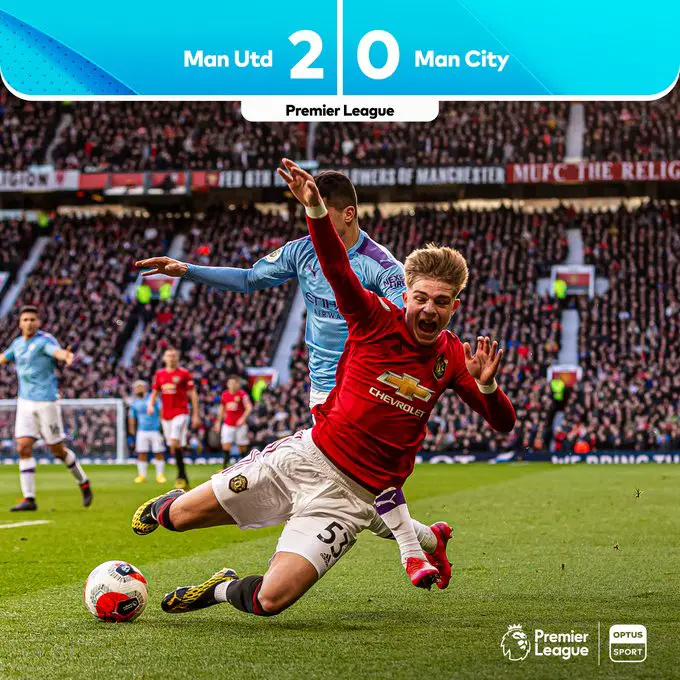 Two Errors from Man City's goalkeeper, Ederson Soares gave Anthony Martial and McTommny the opportunity to capitalize and score. Both made no mistakes as man city would have their goalkeeper to blame for their defeat.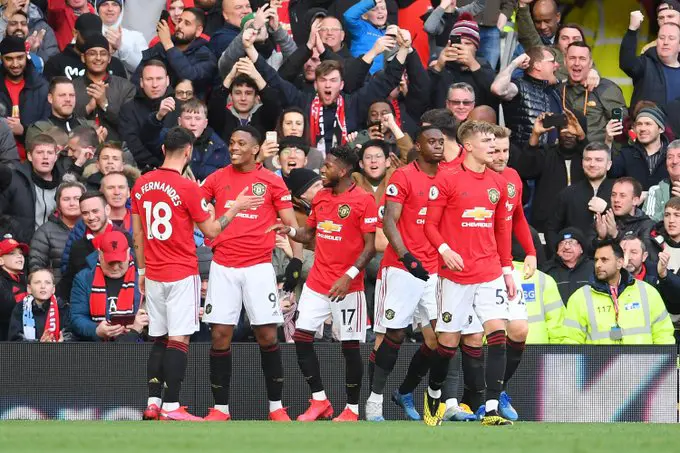 It is true that Pep Guardiola side are having their worst season in 5 years and the champions league ban has complemented their problems. Liverpool now needs 6 points to win the league and as it stands the Carabao cup may just be the only silverware man city would be taking home this season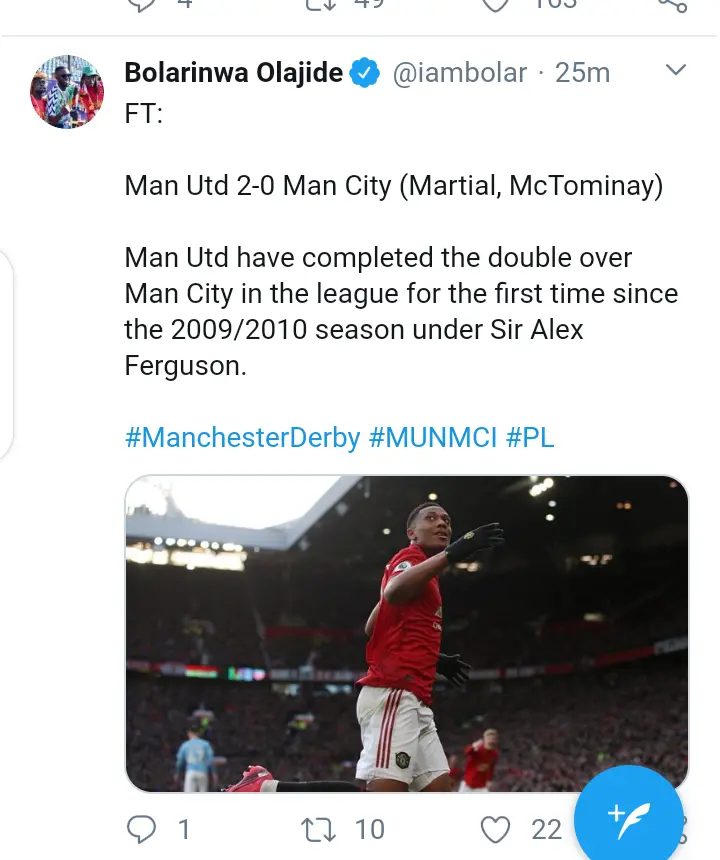 For United, they are yet to loose a game since signing Odion Ighalo from China and with the help of the Nigerian they have beaten Man city home and Away for the first time since 2009.
Its a good record for the Nigerian who has become a hero after being blasted at the end of the 2019 Afcon despite the fact he was the top scorer